It's the Great Pumpkin, Wildcat Fans!
This Sunday: Annual soccer fundraiser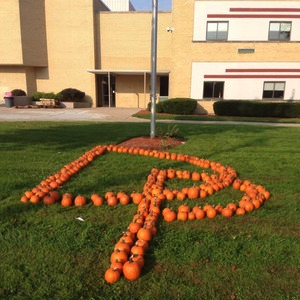 Every October the boy's soccer team holds a fundraiser where they turn the front lawn of the Deer Park Jr./Sr. High School into a pumpkin patch! On Sunday, October 1, head over to the high school to purchase your Halloween jack-o-lantern and pie pumpkins.
The boy's soccer players will be there from 9 AM - 3 PM.

Go Wildcats!