CINCINNATI, OH - With the school year winding down, a group of boy's track athletes are still competing in events, as the 4x100 meter relay squad—composed of senior Parker Sloan, junior Dae'von Bryant, sophomore Julian Anderson and freshman Ray Weaver will compete at regionals on Wednesday afternoon at Troy in their first appearance in a regional event.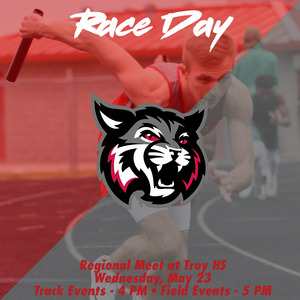 Sophomore Kevin Cao will also compete in the discus throw in his second regional appearance of his high school career.
The spring sports season was one of the more successful years in recent memories, as baseball, softball and boy's and girl's track each had tremendous seasons.
Track & Field
Alongside the five regional qualifiers, the Wildcats enjoyed plenty of success in both track and field events this season.
On the girl's side, junior Morgan Bayer landed top 10s in the CHL in both the shotput (6th) and the Discus (4th).
For the boys, sophomore Julian Anderson had a top 10 time in the 100 meter dash, senior David Comarata had a top 10 in the 200 meter dash and sophomore Kevin Cao landed in the top 10 in both the shotput (7th) and discus (5th). Anderson also added a top 5 finish in the long jump.

Baseball
Despite a 7-15 record, the baseball team captured a sectional championship following a 6-1 victory over Seven Hills on May 17.
Senior Will Maley led the way with a .403 batting average, including 9 doubles, a triple, a home run and 16 runs batted in. Junior Hunter Hoffman hit at a .397 clip and knocked in nine runs.
On the mound, senior Eric Winter was the squad's top starter, compiling a 3.52 earned run average, with a 5-2 record in 11 appearances. The senior struck out 67 batters in 49.2 innings pitched.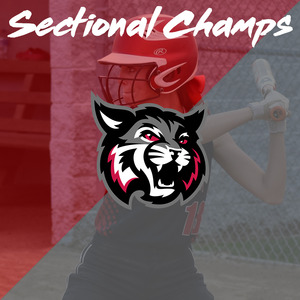 Softball
The Deer Park Softball team finished the year at an incredible clip, winning 17 of their final 19 games to finish the year with a record of 18-6, and a second place finish in the Cincinnati Hills league. The season peaked with an 11-1 win over Madeira, clinching a sectional title.
The Wildcats had four hitters with a batting average of .400 or better, including .493 clips from senior Maggie Burton and junior Savanah Miller. Senior Julie Kramer led the team with 38 RBIs, followed closely by Miller with 37.
In the circle, junior Samantha Schreibeis compiled a 15-5 record, with a 2.19 ERA, 174 punch outs and three shutout victories.