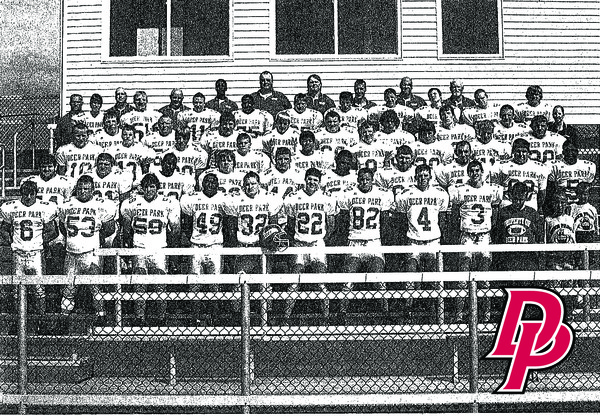 On Friday, September 15th, at the football game versus Reading, Deer Park Schools and the Deer Park Athletic Boosters will host a football reunion for several of the top teams in DP football history.

This includes players, managers, cheerleaders and coaches, in Deer Park history. The 1981, 1982, 2006 and 2007 teams will be gathering before the game to reconnect with former teammates.

On Friday night, DP will also be celebrating the 25th anniversary of our first state marching band competition qualification as well as the creation of Still in Step, the Deer Park marching band alumni association.

Please join us on Friday night to honor these past Deer Park champions and the Deer Park Marching Band!

Teams Honored:
1981: 10 -0 first playoff team EHL Champs...#5 in city poll
1982: 9-1 EHL CHAMPS (last football championship)
2006: 8- 3, 2nd in CHL, first home playoff game
2007: 9-3. First playoff win in school history...beat CHCA 41-14

***Friday night's contest versus Reading has been nominated by Local 12 as the potential Spotlight Game of the Week. You can vote for the Wildcats HERE***